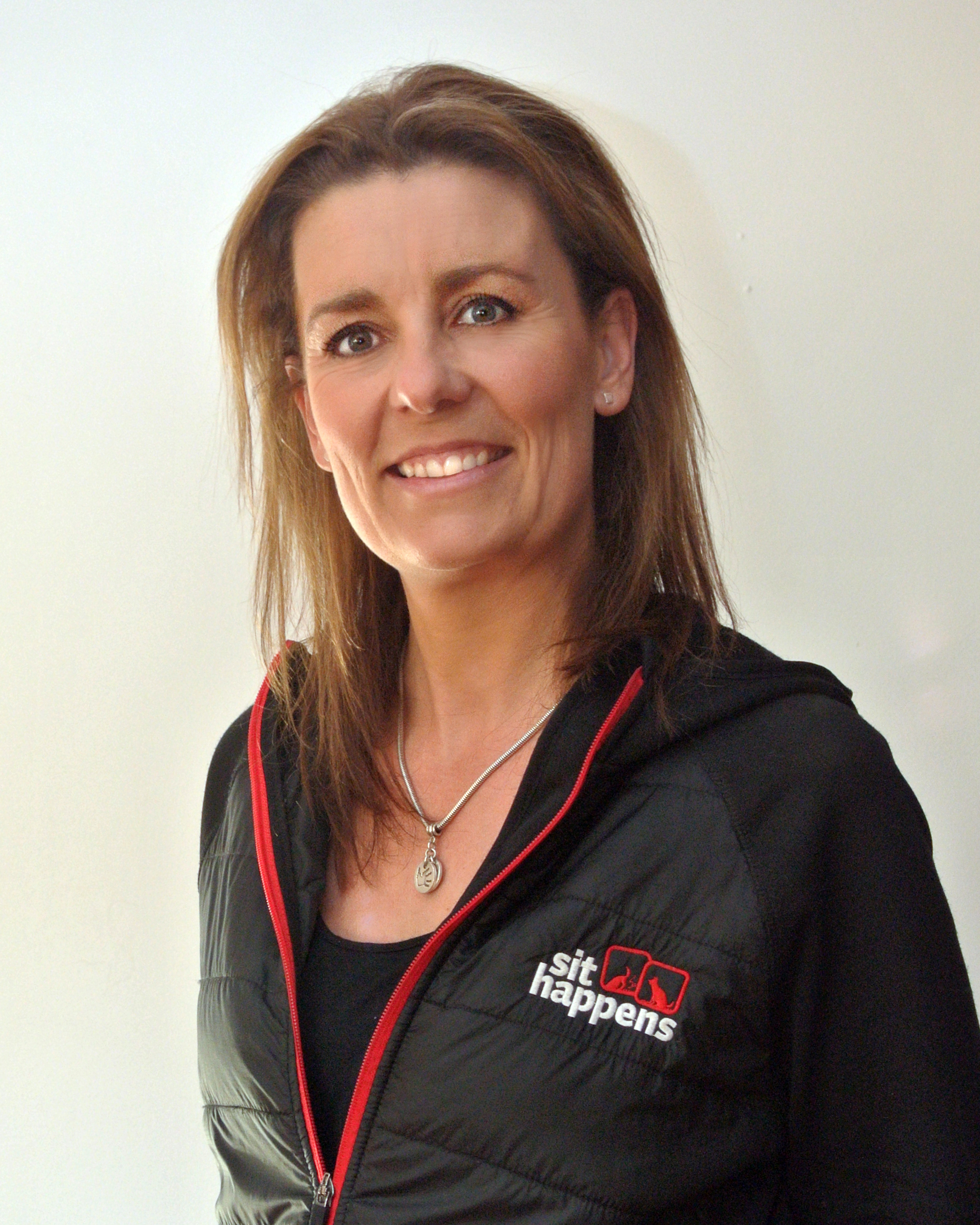 Welcome to
Sit

Happens

Hi my name is Erin. I started Sit Happens when Veterinary nursing back in 2002 with little knowledge or experience but with an enormous drive. In puppy classes I found my niche and an unknown ability to view the world through a dogs eyes. This view caused me great distress as I became acutely aware of how confused and is disoriented, they could feel in this human world.

As my education grew, I realised we as humans expect too much from our pets and use aversives to communicate our dislikes, which in turn creates instability and problem behaviours driven by anxiety and stress. Once this realisation hit, I made it my life's ambition to help domestic pets live an emotionally happier and secure life.

I have been fortunate enough throughout my years of study and training to have worked alongside some amazing trainers, vets and veterinary behaviourists. I am now a part of a huge Force Free Training community, we share experiences, resources, successes, failures, support and a common goal. The road in animal behaviour is endless but I road I continue to walk with pride.

My staff and I get such joy from seeing our owners in class teach their dogs to want to respond and quiet happily do so. We get a kick out of seeing the bond between owner and dog grow as the communication barrier breaks down.

Our Behavioural Therapy sessions are for those special needs dogs I started Sit Happens for, the highly stressed, anxious and those with already established behavioural problems. We get satisfaction in these sessions knowing we have helped the owners create the best version of their dogs that they can possibly be.

When Sit Happens began doggy daycare wasn't initially on my agenda. I actually hated the idea of putting a large number of dogs in a group and letting them run wild. However, recognising the need for an environment dogs could practice safe dog- dog interaction our daycare centre was established. Here we facilitate appropriate socialisation in small groups, that is safe and fun, often helping those special needs dogs learn to integrate too.

Regardless of the service you experience here our aim is to help you create a happy, relaxed pet who brings so much joy to your lives.
Erin Mathieson
Owner Operator